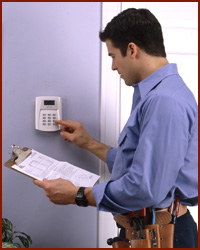 Shelby Alarm Company has been owned and operated by the Spangler Family for more than 35 years. Shelby Alarm keeps your home, your business and your family safe from intruders with state of the art technology, safety products and service you can trust!

The professionals at Shelby Alarm Company are happy to make a no obligation needs assessment for your home or business. The same alarm system that protects our family will be protecting yours! For

more information, email info@shelbyalarm.com.
The First Alert® brand is the most recognized name in home safety. We are committed to providing technologies and safety products that people trust to protect them and their families.